Shopping Cart
Your Cart is Empty
There was an error with PayPal
Click here to try again
Thank you for your business!
You should be receiving an order confirmation from Paypal shortly.
Exit Shopping Cart
Training and everyday events.
| | |
| --- | --- |
| Posted on March 15, 2017 at 12:20 PM | |
           I was asked by a friend, "What do you think about Puppy Classes?"
His son had just got a Springer spaniel pup and he wanted to set off on the right foot, so-to-speak.
I think they can be good, in fact group training throughout the dogs life can be great fun and an excellent way to meet like minded people, just remember a few things along the way as you pass up the stages.
The vet Introduction classes
I remember our Vets puppy classes for our springers, they were run by our loop fruit friend (sadly lost to us now) at the local vets. For the pups it was their first time, and for a little one this new experience can be quite a scary one.
Do not let the bigger dogs jump all over your pup, not even those demon yappers who seem fearless while your little pup is tucked under your feet hiding, and if that great bounding chocolate lab wants to play with your pup and is trying to get under the chair to do so, gently stop him from doing so, and don't feel guilty for all dogs are different and if your dog doesn't want to join in then there is nothing wrong with that at all. What you don't want is for him to have a bad experience and be put of other dogs, so help him until he is ready and be his protector until he is ready. You don't want your puppy to be pushed and shoved about no matter how playfully the other pup may seem nor how nice the owner of said pup may be, that isn't a great introduction to the big world, but watching that big world from the safety of behind your owners legs until you are ready to come out and join them, well that's not so scary!

The next stage, is  possibly going down the kennel club route, going for their certificates, and I have to say the Puppy certificates are really cute, sad of me I know but they are Pink after all, he he he!
Now this may be the first time you are looking for a trainer, so
 what do you look for?
Look on the web, not necessarily on the Trainers own web site/you tube channel, for on those channels you will just get the comments from his/her friends and people who believe the same as them. Pop into the browser the trainers Name and Kennel name if they have one, to review the comments from people who are no longer going to them, and if there is any who have had bad experiences with that trainer. If they are mild dislikes you may decide to continue the check via looking at the trainers web site (if they have one) or even sit in on a lesson or have a one to one lesson with the person to see what the trainer is like, and how you get on with them. If they have bad reviews, and more than one, look for someone else. Never at any point be afraid to change trainers 
Example... My first Gundog trainer went around the game shows doing displays, his displays were of a trainer who only trained with kindness and that is what he did for the first level of the training, but then when we moved up the groups it changed, he started to show how he disciplined dogs by hitting them and even kicking them, that is when I left.
If I saw a trainer hitting a dog in training classes and/or allowing others in the class to hit their dogs, I would quietly take video evidence with my mobile phone with no one wise to why I was taking that footage, leave the class as normal and send the evidence to the RSPCA. Sometimes the RSPCA have to build a case, and therefore if everyone who came across that bad trainer did take footage and sent it into them they could build a case that showed this continual method of training cruelty. If we all did that it would mean slowly the bad trainers would be thinned out, trainers who us punishment as a tool are not good trainers, especially when they cannot even train to a high standard when using those bad methods. And if someone asked you for your opinion on that trainer you can show them the video so that they can make their mind up on whether to use that trainer or not!
 A friend of mine stayed with the trainer I first went to for longer, and to a degree was became desensitized to what that trainer and group did to their dogs, she didn't want to leave the group and lose all the friends that she had made there, there were some lovely people there (some right nasty ones) and neither of us wanted to lose them, but I couldn't stand by and watch their methods.
'So, Never stay with a trainer who turns out to be something you did not realize, and never be pushed into doing something to your dog that you know in your heart is not right. Thankfully all my other trainers have been totally different.

You need an understanding trainer.
You do want a trainer who will respect you if you wish to 'not' follow his or her every instruction
Example = When I went to obedience classes with my Springers, I never wanted to recall them from a sit as I wanted them rock steady for their gundog work, and the trainers I went to always respected that fact when I explained why. For the kennel club tests I had to recall them, but that was a one off, far better a one-off then actually doing a recall every week in the class, for one wants to create Good habits not bad habits as habits are hard to break so don't create ones you will have too break.

Another example was when one of my gundog trainers suggested tweaking Jay jays ears, she had been off training for months (when I had a nasty fall down the stairs) and therefore she needed tightening back up. The trainer was convinced that if I didn't tweak her ears I wouldn't get her back under control, and I said to him that 'I wouldn't tweak her ears but that I believed when next I come back Jay Jay would be back under control once again' ..... She was, and he had to admit that she was, and thankfully he never pushed his view of that type of training on me, which I was grateful for.
Everyone has a different amount of correction that they will give a dog, a tweak or taking it back to the spot etc, thankfully if we chose not to do those things (which I chose not to do) that is fine, well very fine actually, but hitting a dog tormenting a dog for a behavior it has done wrong is in no way acceptable, that is to far and is punishment and unnecessary punishment at that.
Does the trainer need Qualifications
In my opinion No, some trainers who have been absolutely fabulous have had no qualifications at all, they need to know what they are doing and that you will only find out by word of mouth and your own experience as time passes with them. The same goes for qualified people for the deciding factor is can they teach dogs and can they teach humans not can they retain facts from a book.

Remember, do not go to any trainer who hits a dog as a training method, even if it is just for 5% of the time. Some trainers will give some form of telling off, and that's fine as long as they leave you to decide whether you wish to follow, but hitting should not be expectable and/or causing stress and pain to a dog, At All, those trainers aren't good enough to teach YOU!
Have great fun with your pup, train a little and often, and all will be well!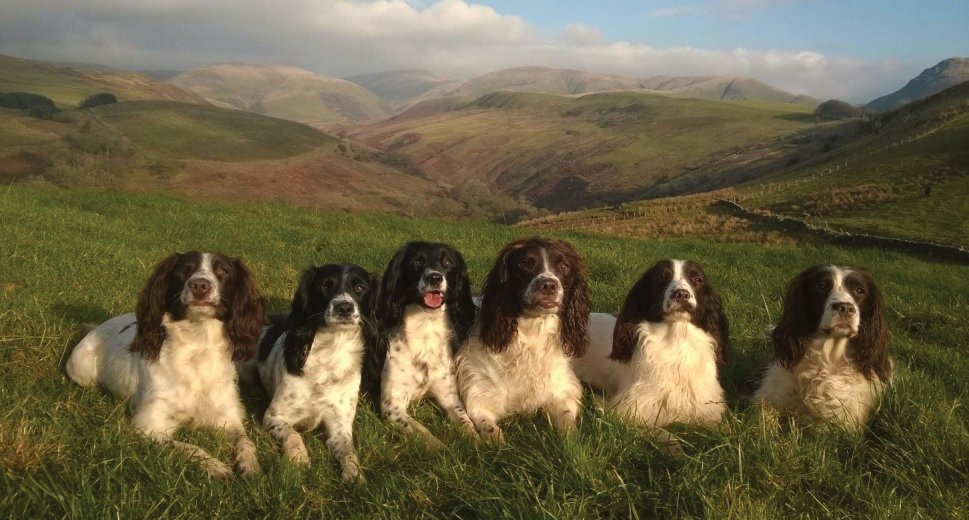 Categories: None
/