Shopping Cart
Your Cart is Empty
There was an error with PayPal
Click here to try again
Thank you for your business!
You should be receiving an order confirmation from Paypal shortly.
Exit Shopping Cart
Training and everyday events.
| | |
| --- | --- |
| Posted on August 21, 2016 at 12:59 PM | |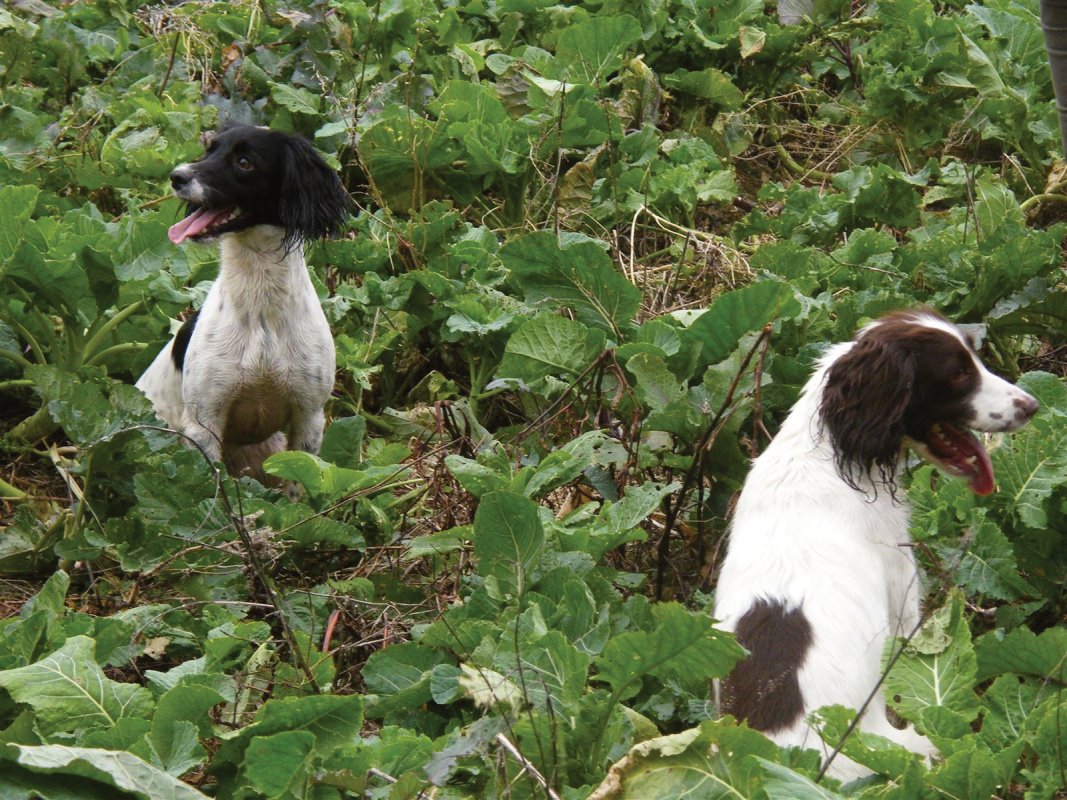 I have seen some awful videos this weekend showing 'how to teach your dog to hunt in front of you' etc. ones that if you were to follow you would end up with your dog on shoot missing loads of game because you had let it hunt so widely. Some trainers/Handlers can't or maybe don't know how to quarter/hunt correctly, therefore grow to except and convince themselves that their dogs running here-there and everywhere is totally fine, therefore they miss bush after bush grass tuff after grass tuff, this method is then passed on to the new handler...Don't except it though , hunting is something your dog will already have in him or her through good breeding, hopefully, though some dogs need a little more help than others, so all you have to do is train your dog to work with you, together.
And honestly, done with love and common sense it is totally achievable.
  Your aim is to have a dog that works in front of you covering each grass tuff, working the bushes and hedgerow in a pattern that will mean birds are not escaping behind you, not missing birds because your dog missed that area completely, or missing a rabbit that was sitting tight in a grass tuff because once again your dog had totally missed that tuff.
People will talk about back winding, where you dog will go further of in front of you because the wind is blowing at your back, and when doing this the dog may well pull a bit in front BUT it should then work thoroughly to you, BUT as one can imagine there is risk that the pheasant, sitting between you and your dog that is working back to you, will again just run straight passed you behind the line instead of being pushed up.
Jay-Jay when just over 1 years old
So the best movement is a flat sweeping figure eight, though there must be allowance in that flow as the main aim is to have a good thorough coverage of the ground. In fact, as long as your dog is working the ground thoroughly in that pattern, the width it is going out from you (ie left to right) to a degree doesn't matter, unless you are trialling. My Mia was trained totally for shoot, and therefore will work dog to dog, ie she will cover all the ground (side to side) that is not being worked by another dog, which means when one is short of dogs on the ground Mia will take more ground and when there are plenty of dogs Mia will take less ground. Jay was trained for both and will therefore only take a certain amount of ground in unless asked to take more.
No dog is perfect, neither are we humans, but if they miss so much ground, they will certainly miss game, so do not train to fail by following those
who train loosely, with practise and kindness it is totally achievable!
Jay-Jay trained  
Categories: None
/