Shopping Cart
Your Cart is Empty
There was an error with PayPal
Click here to try again
Thank you for your business!
You should be receiving an order confirmation from Paypal shortly.
Exit Shopping Cart
Training and everyday events.
| | |
| --- | --- |
| Posted on July 17, 2011 at 12:12 PM | |
Another, Puppy filled week, my poor adults will heave a sigh of relief when I once again start training them and get them fit for the shooting season, and myself.
It is not long at all before the start of it and Mia wants getting back into shape and a refresher whilst Jay Jay needs more work to get her back to where she was and then to gain her total trust. I want from Jay Jay the same look I get from her mother when Mia and I are on shoot together, she looks up straight into my eyes with total trust that I will tell her what to do next and that what I tell her will be right. She then with total trust goes off and performs the task, all the time having the experience and confidence to use her initiative when correctly needed. 
But if I don't get Mia's refresher course up and running, who knows what she will do on shoot, bless her :)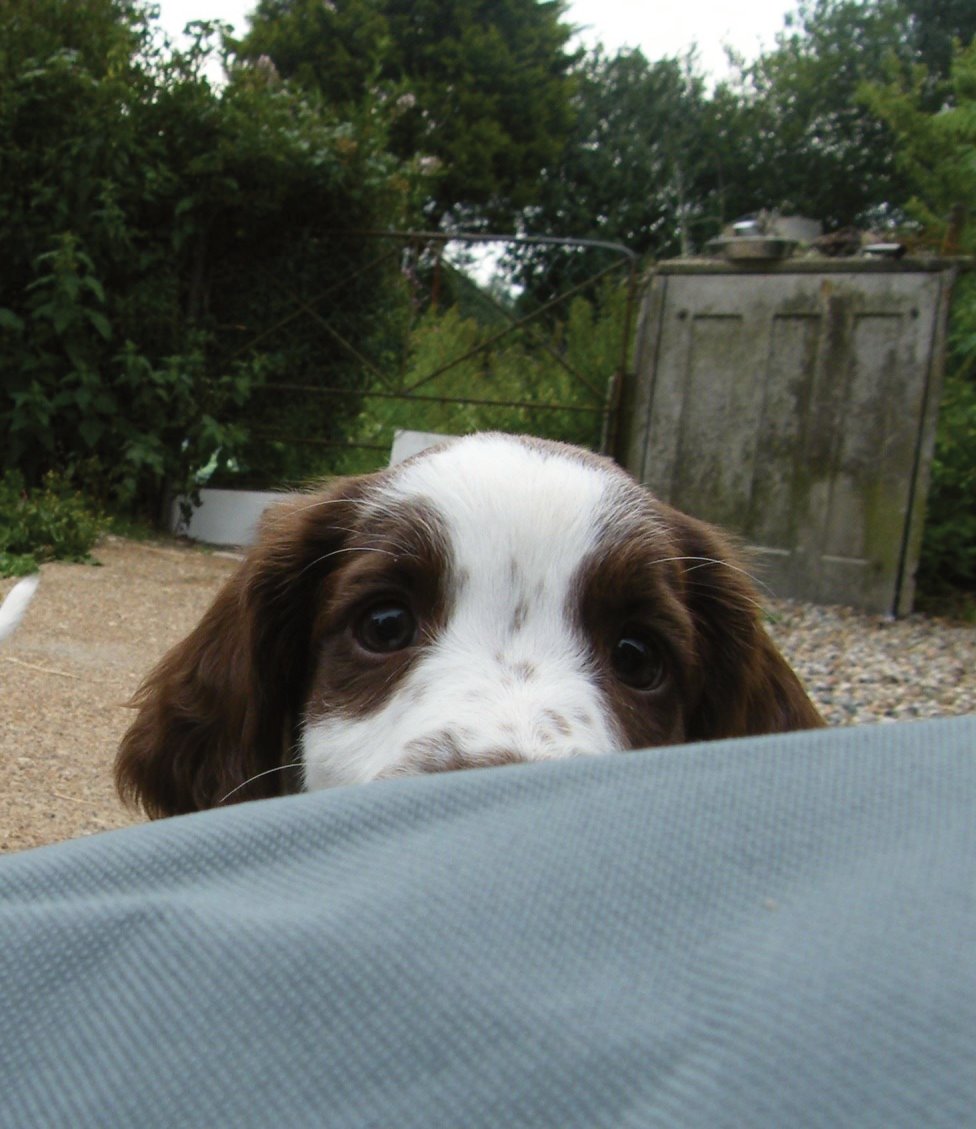 Alfinmarsh Rosie Choice
Dropped two of the puppies off to their new homes yesterday, yes there was tears after we dropped the first one off, Lizzy, but not after the second was dropped off :) The key to me not sobbing, is to take another puppy along so I can get a cuddle on the way back from the spare he he he!
We have learnt over the years, with the families that have young children it is best, for their sake, if when we drop the puppies off we do not stay too long as they need to settle the children in with the new pup without us their. But if there are no young children about, as there was not in the second home, we can stay  for longer to watch the pup playing with the spare and them getting use to new grounds, then we just disappear.
Boo Hoo Waillll :)
The wonderful Vicki has been across twice this week, so on monday we took Vicki's JJ and our Bella & Alfie (JJ grandparents) out, and then on thursday I took Mia (JJ's mum) out with him and Vicki and as always a great time was had by all the dogs.
Nicky also came over with her daughter Hannah to have a play with the pups and a play with her her cam corder, she took some wonderful clips of the puppies. Nicky took some at normal speed and others in slow motion, really great montage.
Categories: Alfinmarsh Jays Justice, Alfinmarsh Andromeda and Ftch Deepfleet Jay's puppies, Alfinmarsh Puppies, Refresher course, Shhoting season, Video clips
/