Shopping Cart
Your Cart is Empty
There was an error with PayPal
Click here to try again
Thank you for your business!
You should be receiving an order confirmation from Paypal shortly.
Exit Shopping Cart
Training and everyday events.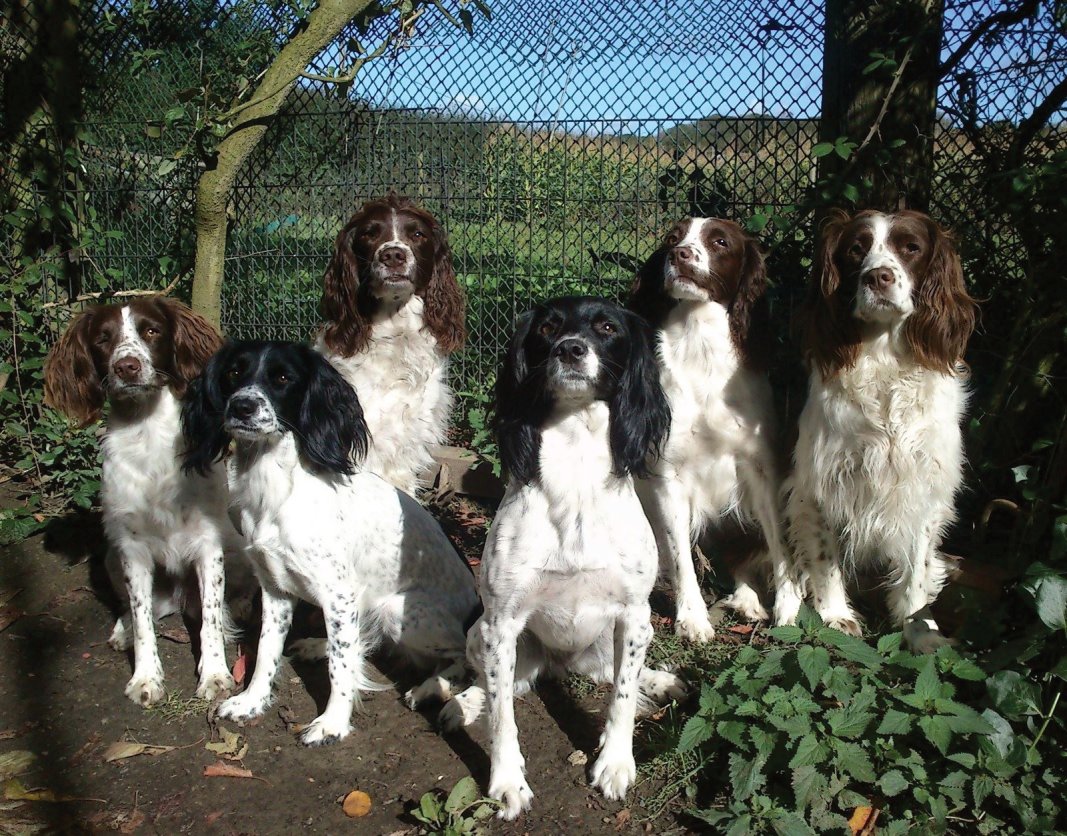 2012 has been a tough old year for most of us on this little Island but hopefully the corner will now have been turned.
It has also been a year where we have done little training with the dogs and yet they have kept us sane throughout!
Mia bless her has so far missed all of this season through injury and now she has finally healed she has come into season, so will miss the last of it.
But thankfully Jay Jay has been fit throughout and has been by my side on shoot picking-up, a job I must admit she and I now love. Made even more pleasurable by the shoot people being such a cracking bunch. 
She has come on so well these past 6 months, thanks to acquiring permission by a big shoot nearby to use their land for training, she had plenty of game finding experience on there and the experience she has gained picking up on shoot.
For reasons nothing to do with Jay Jay, just life getting in the way, we couldn't take part in trials this year, sadly. Though with all her gained experience after this season and a lot of tightening up over the coming summer, one hopes we can take part in them come the new season :)
The new season will find us in a different area all together, we are moving to Bonnie Scotland in Jan/Feb, not far from Thornhill
With land being built on so much in the south east, with the councils wanting more homes built and landowners needing the money, even the fields where we now live are at a great threat of being built on, in fact I'm sure it is a case of 'when' and not 'if', which is a great shame.
We have visited Scotland for a few years now and have fallen in love with the countryside, the people have been so kind to us,
it all just slotted into place that Scotland was where we needed to be. There we can continue are love of working & being with the dogs and of being in the countryside.
 I hope that the new year will see me back training the dogs 'full on' and especially Tinks and Ellie who have hardly been touched in their life, but are two sweet beautiful gems with so much talent and joy.
Of course the move and other 'life factors' will make that difficult this month but as soon as the move is made, not only will Tinks and Ellie get the training they need but Mia and Jay Jay will hopefully have a summer where they get to practise on scottish bunnies, now that will be great fun and a joy :)
We have always had to travel up to Scotland to train  the gang in an environment that nature designed for them :) now we will be living there, as long as the midges don't have us southern softies packing our bags, especially Bella :)
The snow I look forward to, being a person old enough to remember the days when even in the South east one would be cut off for days by snow.
Now we want our home in Scotland to be a place where all our friends and Alfinmarsh Gang can come to stay
when they maybe wish to see Scotlands beautiful countryside and need a base and/or maybe want somewhere to give your sweethearts the taste of Scotland. 
So do call and you will be warmly welcomed by us
and may you all have a
Wonderful 2013
filled with love, joy and happiness
/