Shopping Cart
Your Cart is Empty
There was an error with PayPal
Click here to try again
Thank you for your business!
You should be receiving an order confirmation from Paypal shortly.
Exit Shopping Cart
Training and everyday events.
Must be two years or more, since David Lisett told us about the work he was doing to put together a product that he could feed his dogs and more,
and we knew the product he produced would be something special.
Now we have had our first bags of the food delivered from Chapel Farm, we chose Performance 24+ and I am confident the results will be good and at such a reasonable price my purse will be very happy
All the dogs have either been to the Cuckmere or the lake at least once this week and thoroughly enjoyed themselves and learnt, and we too have loved it. We chuckle at Tinks little tippy toe into the cuckmere, she is sooo gentle in her entrance into the water, whereas Ellie is like the rest of the gang and just takes an almighty leap into the river.
Jay Jays' work in the water is beautiful to watch, she goes such distances in the water and takes commands/directions that astound me. Though she does it for us, so if we bore her with water work she will pull up the drawbridge,
bless her heart. My fault as I enjoy watching her water work so much I can get carried away.
Having her mum, Mia, there as well, working the girls as a brace is yet another joy I could get carried away with.
We do feel truly blessed with our dogs.
I have also had the pleasure of two Alfinmarsh owners coming for a walk this week, Tracy with Rhett on tuesday and then Vicki with JJ on friday. 
It is such a pleasure to have the company of those two women and always a joy to see an Alfinmarsh pup come back for a walk.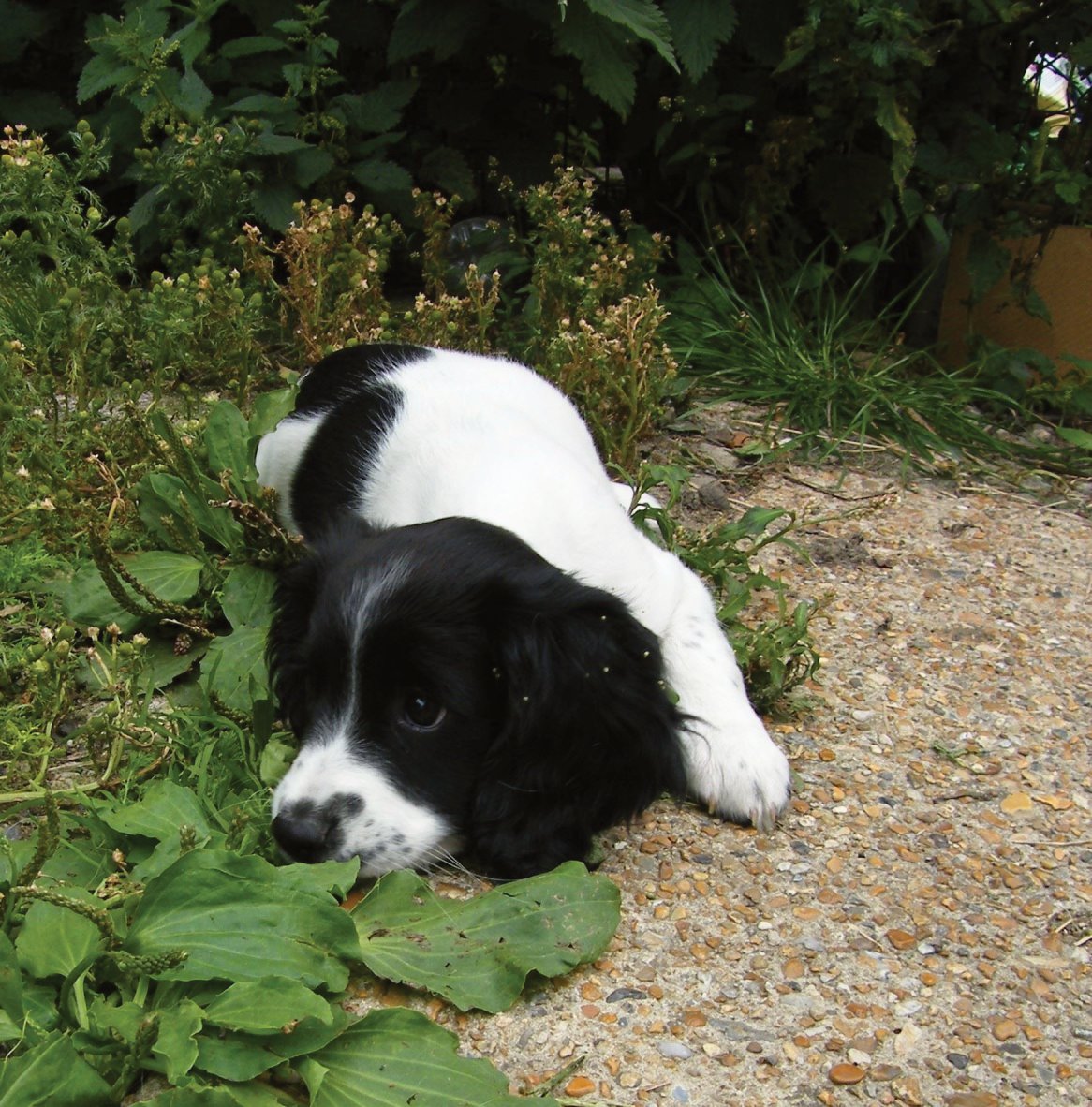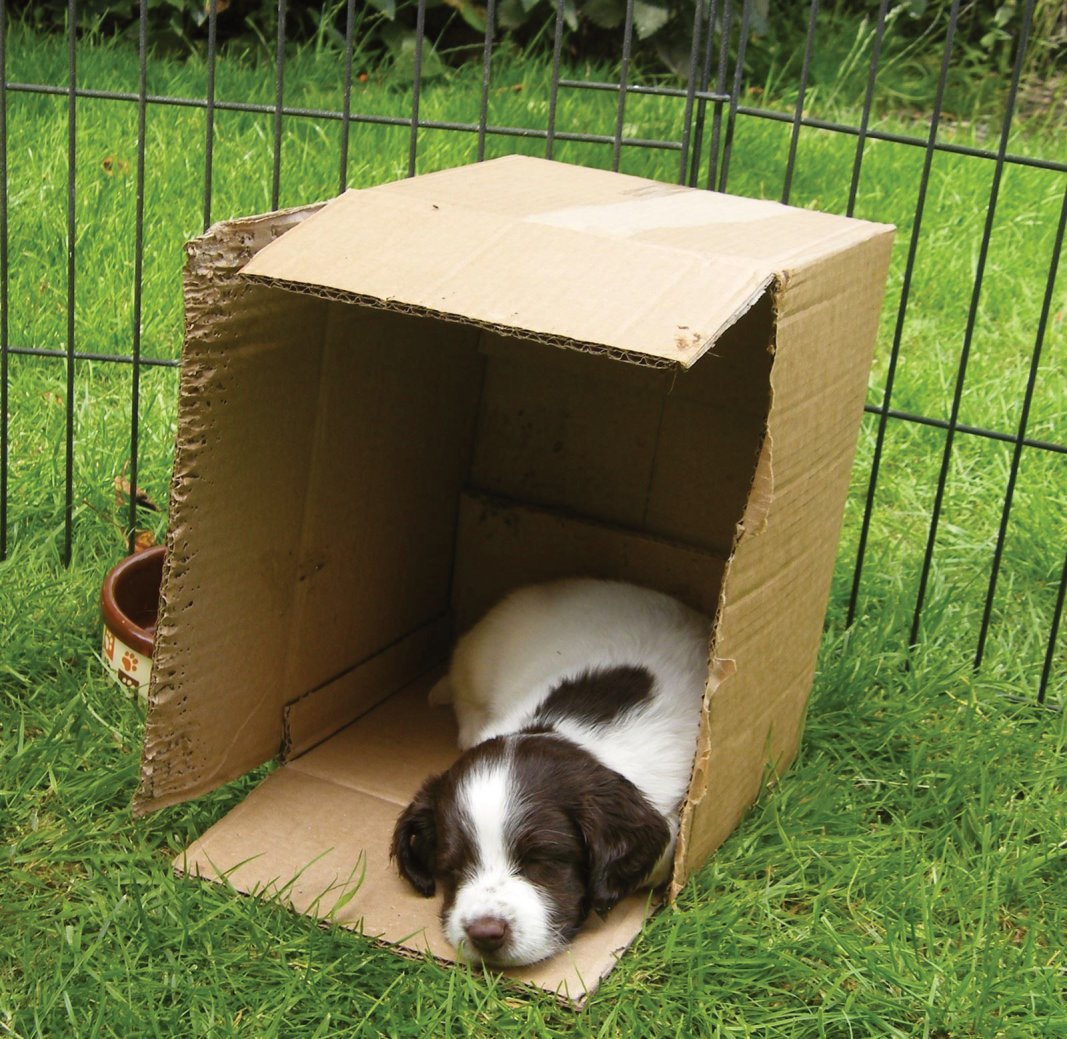 Well, are two youngest are a year old and it s so hard to believe that fact.
These two sweeties, as you all know are sisters from the same litter and have been left untouched for most of the year.
We took the decision when i had the fall down the stairs, to 'not touch them' until I could run, bend and happily move as one needs to when training
young dogs. Normally we train from the get go, all fun training but still training, and I would be a liar to say I didn't worry as the months ticked by over whether we had made the right decision
We hoped and prayed that it would not be the wrong decision and that with our work we do with each Litter, giving them a lot of stimuli and socialisation before they leave us to go to there new homes, and basically by not doing anything with them that  might cause trouble when we did start the training.
We had people say of Ellie that she would have so much trouble all the time with her eye, and touch wood she has had none. I even had one person say that their dog was useless at smelling and not much drive, which they put down to the fact that their dog had only one eye. Our Little Ellie has so much drive and a very good nose and is fully, if not to much., switched on :)
We also have heard over the years 'oh noooooooo you shouldn't keep two from a litter as they will not bond with you' etc.  People often say that they keep their dogs totally on their own in kennels so they do not pair with another dog diminishing ( as they see it) their bond with the dog, saying to do all of this just makes it so hard for training.
But we had no issues with Mia and Jay Jay when we kept them with their mother and couldn't see their bond between the two of them getting into the way of our bond with them. The human bond was the worry for me, particular worry as Gary was the one who would do most of the playing with Tinks and Ellie as they grew as I could not kneel down to do so, meaning Tinks at one point was certainly more bonded with Gary.
BUT we have now started training and our wild pups have started their journey to hopefully many many years on shoot having fun with us.
Tinks is bonding well with me and I think she is a little sweetheart who is so like her older sister Jay jay it is uncanny.  There seems to be no issues caused by having kept her sister, or through the lack of training over the moths. Yes if I was to do a list of what Jay Jay could do by one years of age and what Tinks can now do, the gap would be huge BUT if we compare them by length of time they have been trained, the boards would be equal.
Neither Gary or I have regretted keeping the two, and they have given us great joy and have enriched the pack individually.
May we also take this opportunity to say
Thank You To All The Alfinmarsh Owners
We have always felt blessed by the people who have become Alfinmarsh owners. They have been wonderful to the Alfinmarsh pups and many have become close and dear friends, we promise to take more care of you all over the following year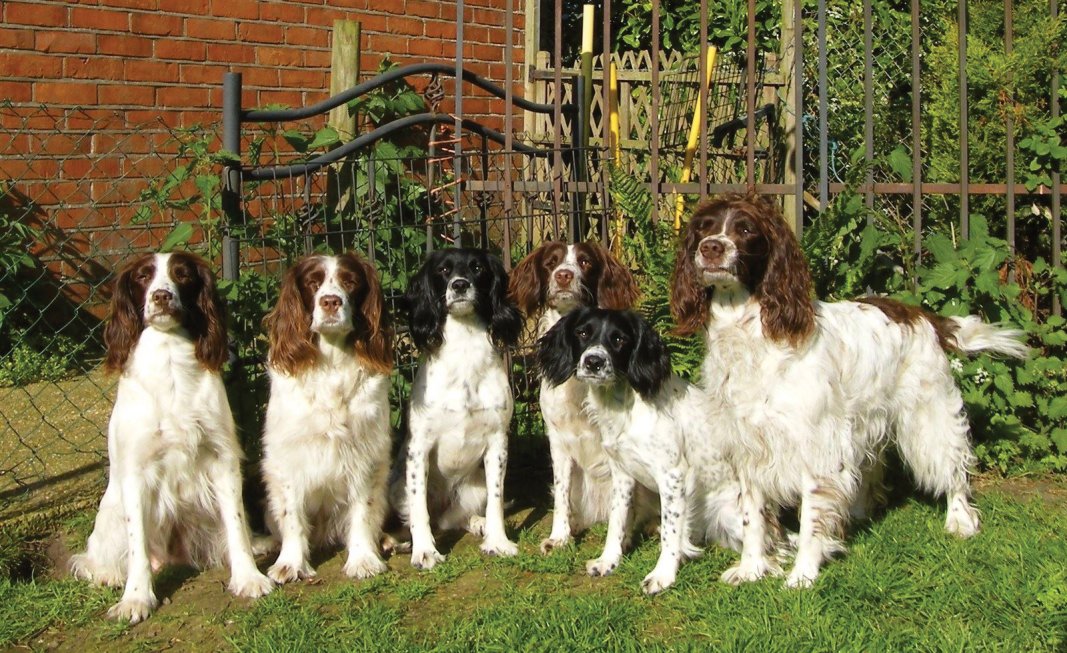 Write your post here.
This is certainly the month where we start training the girls for the new shooting season, getting them fit and enjoying all that this process holds for us.
As a wise man once wrote
'The way to ruin a good gundog is to take it shooting'
So, as all dogs after a shooting season, Jay Jay and Mia will need their rough edges smoothed and with the knee not doing bad at all, we can get cracking on it.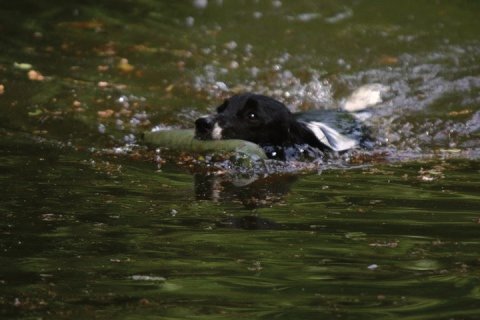 The video above is of Jay Jay doing some more water work, the puppies did not come with us this time as we wanted to just focus on Jay Jay.  She was a sweet pea once again and did all that I asked of her. Great way to get her fit, she loves it and I love it, can't ask for more!
Alfie and Bella although (as we call them) our retired guys, will also need to get fitter and more obedient. Bless them they can get slack on their recall when their children/grandchildren who live with their owners come to visit. Part of the reason being when we walk those two it is our chance to switch off as we are not training them for the coming season etc, we have a tendency to go nearly a whole walk without calling them, lets face it because they stay nearby having fun, why would you call them? The reason why is because they to start to switch off so when you do have to call them, they can, play death, bless them.
So for them, their training will be a spot of Dirty Dancing :) It reminds them to listen to me, and how much fun it is to listen to me, and as the water training with Jay Jay....
Alfie & Bella enjoy their dancing, it keeps them fit and I enjoy it, can't ask for more!  
The music was put to the clip by a wonderful man from face book. The clip has us in stitches when we watch it and I hope it puts a smile on your faces as well :)
May you all be enjoying your Alfinmarsh babes and this very mild weather
/