Shopping Cart
Your Cart is Empty
There was an error with PayPal
Click here to try again
Thank you for your business!
You should be receiving an order confirmation from Paypal shortly.
Exit Shopping Cart
Training and everyday events.
Jay Jay at the same spot but on a different day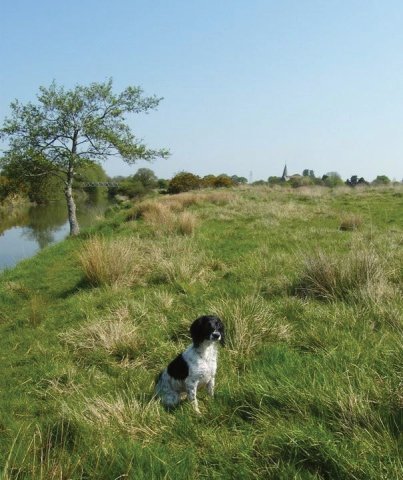 It was another beautiful sunny day yesterday and therefore the river called as did Nicky with her Honey, so off we both went.
I took Jay Jay and it is a joy to see her running true again, though there is still a little bit of doubt sitting in the back of her mind waiting to pop out and make her feel insecure, but her confidence is and will (fingers crossed) continue to grow.
Jay Jay and Honey looked very cool but tired after their fun in the water so Nicky and myself sat down by the river bank to refresh ourselves with coffee and Nicky's homemade cordial.
I made sure Jay Jay was by my side, giving her time out and my attention, something which she needs a lot more of during training sessions to calm her excitement levels, bless her, she is like a human on to much caffeine, he he thats me :)
 So jay jay by my side, coffee in hand, friend chatting to me, crickets in abdunance in the field that the farmer had just hayed with the great round bales still standing in the field and as ever the Arlington church standing as our back drop. Dragonflies dancing on the water and a mystical swan in the distant, mystical because as I watched the swan take flight it turned into two white doves, HONEST :) They had been so far up the river by the bank that when I looked I thought they were one lone swan, but as soon as they lifted up, I realised it had just been an optical illusin, that or Nicky had stuck something in her Raspberyy cordial that she had given me, he he he!
Thinking this could not get much better a herd of really cute cows with calfs at foot, came walking past us on the otherside of the river bank. They were more than likely on route to their next shade patch for that time of day as all were looking hot but chilled out :) Even the bull tagged along with the cows & calfs. They were a  mix bunch, certainly some Sussex cows in there and some mixed breeds, certainly Jersey mixed in them, so all looked very cute.
It was just Idyllic, and I could have stayed there all day but time was passing and we needed to move on :(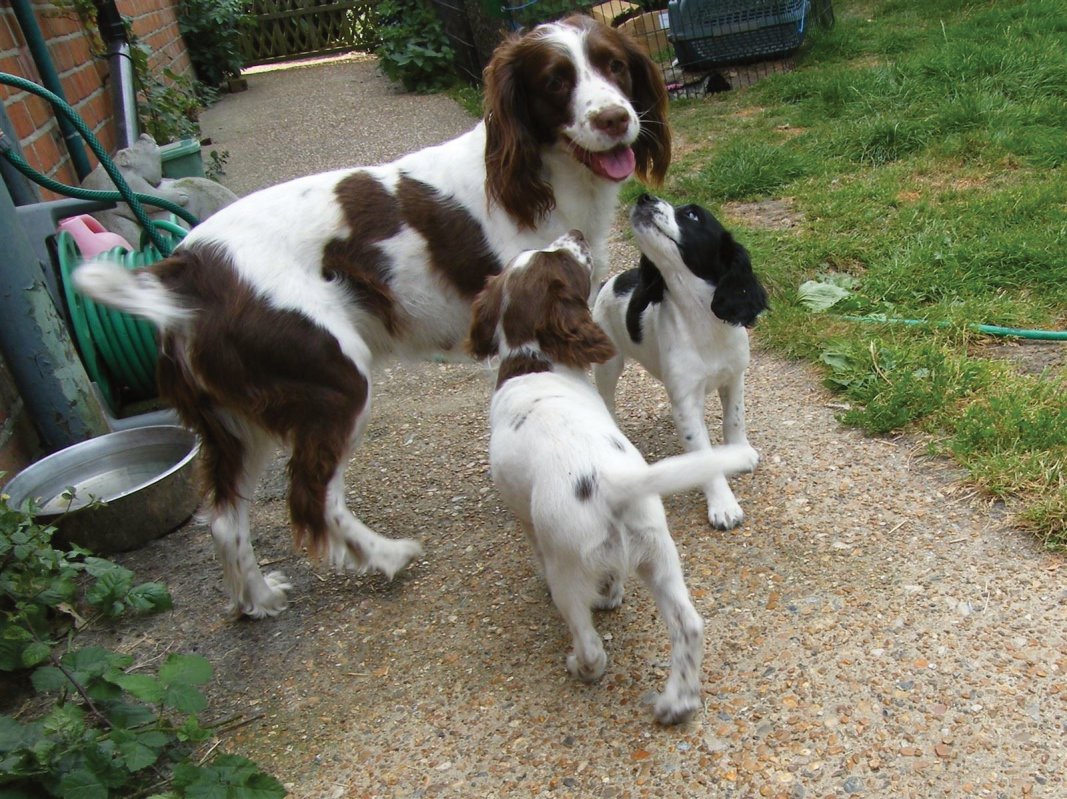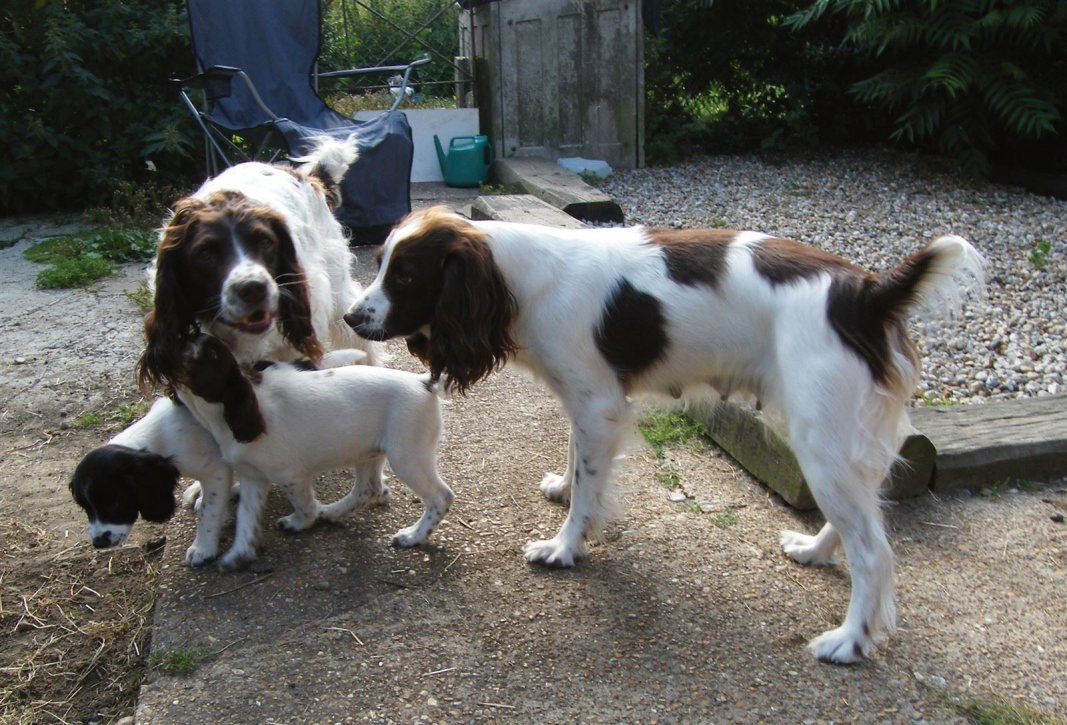 The young ones are doing well, and are now allowed with the whole pack when they are outside, which they love. Grandma Bella sulked when we stopped breeding from her and turned into a nasty Grandma with Mia's last years litter but this year our sweet Bella is back to her loving self and has excepted the two pups into her pack, we adore Bella.
The pups have also had their second jabs at the vets on monday, where I thought Ellie was going to wag her tail off she was wagging it so much and Tink's licked our poor vet clean, he he he
Not one yelp from either pup when the needle went in, though Tink does have a tender spot there now, byt that will soon go :)
/