Shopping Cart
Your Cart is Empty
There was an error with PayPal
Click here to try again
Thank you for your business!
You should be receiving an order confirmation from Paypal shortly.
Exit Shopping Cart
Training and everyday events.
Please click on pics to enlarge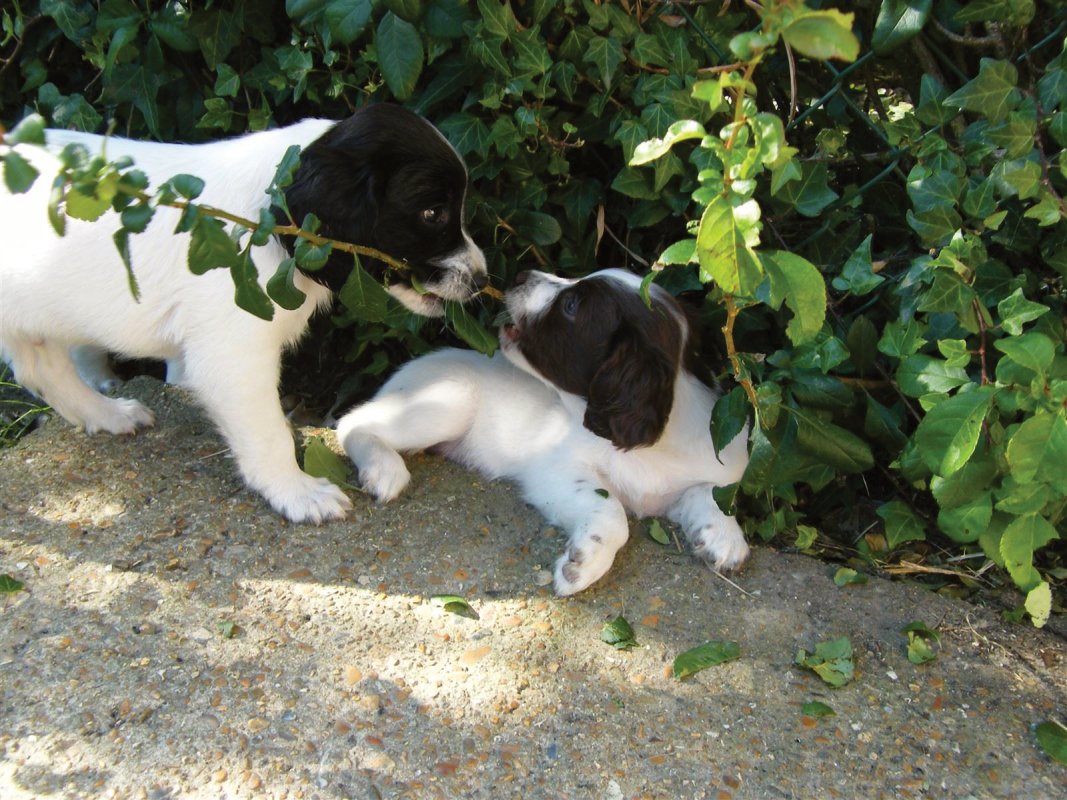 Well we have come to that time where the puppies experience many things and the adults become shattered from providing.
It is a wonderful time though.
They are taken out first thing in the morning to do their business and have a play.
With thier new real live play toy often with them, their older sister Jay Jay, who is a sweetheart to them and will be a fabulous mother when her time comes.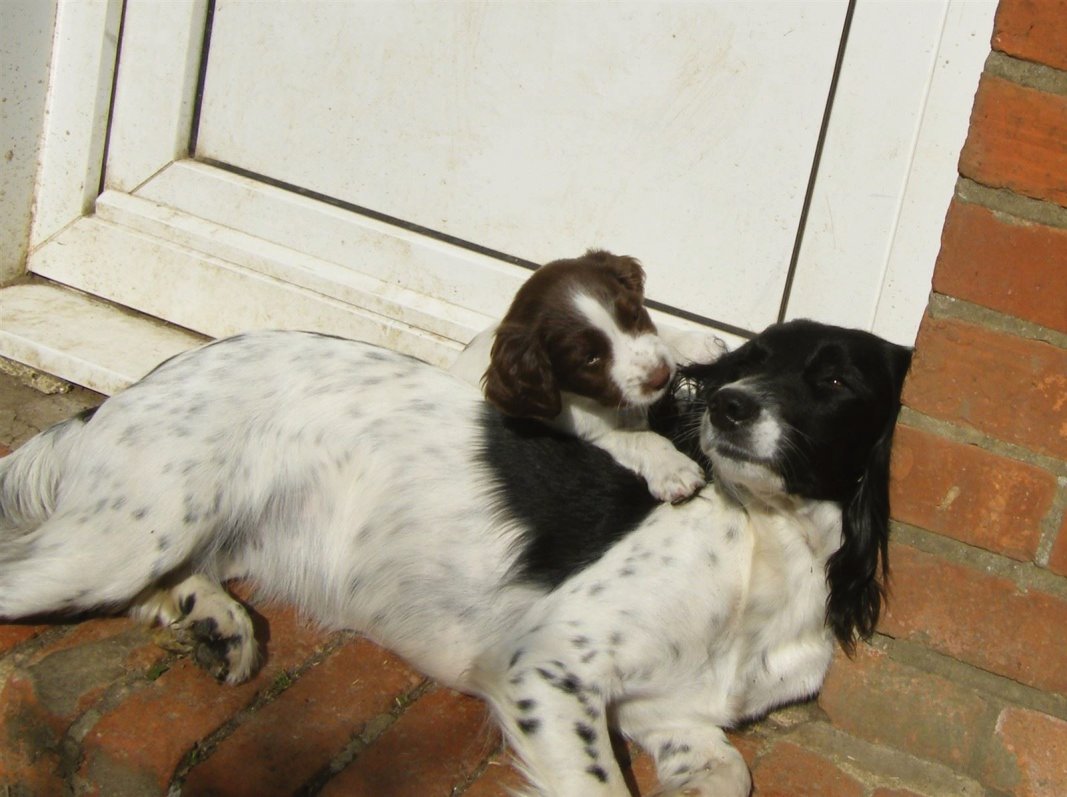 We do have a puppy pen garden for them but most of the time they are allowed the whole of the side garden to play in, and they love that.
They have even foraged through the undergrowth journeying through hills and treacherous ravines. Well ok, it was our red heather, dug out holes , watering cans and long grass, but it's huge to them he he he.
They have even come across in the past day a huge hairy mamouth, their Grandad, and they thought he was great fun. Though they thought his undercarriage was really funny :)
They also get plenty of play time with us, and now a bit fun training though they would not know it. We walk around encouraging them to follow us with a few mouth clicks or hand clapping, and plenty of praise when they arrive.
We have also just started giving them a couple of retrieves each of the tennis/rabbit ball making sure we encourage them into us and leave them attached to the ball in our arms, plenty of praise before doing it again.
The ones who had the retrieve fun yesterday passed with flying colours, and the rest shall have that experience by the end of the day. 
We will hopefully make a journey with the pups as a pack into the back garden were ducks and chicken scent lie in deep undergrowth :) Ok very long grass he he.
I shall report on both later :)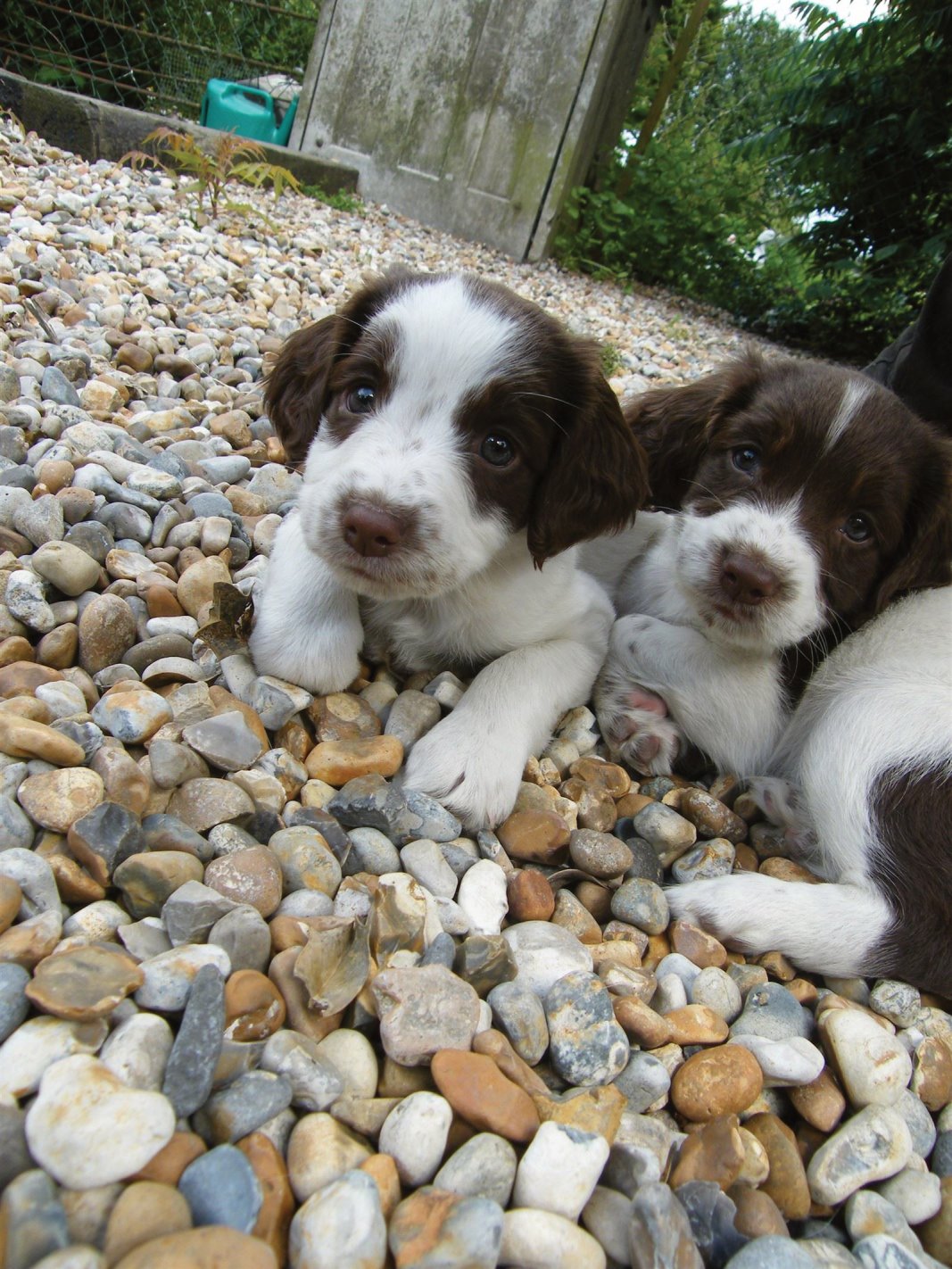 The rest of their day consists of much the same thing for them, fun, food and more fun, except as soon as they start to fall asleep we take them in so they can cuddle up and fall asleep in their crates.

We do all of this to get them use to such things for when they leave us, and it's our way to start teaching the puppies that their crates are the clean area and outside is where you do your business :)

It is an awful lot of work but we want the puppies to have the best start in the world we can provide. So we give as much stimuli as we can and try to put them on the right road to making their owners and themselves, very happy.

We also love it, so we shall miss them when they go. The adult will enjoy getting my attention back though, bless them!

0

/